Issue:
Multiple sites have called in reporting this issue. The Live Page will periodically display the cameras with a red border with the message Video Loss. An example is shown below.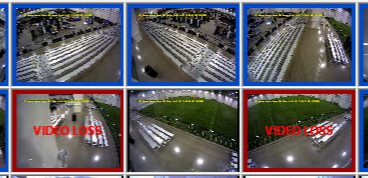 Environment:
exacqVision v19.12.4
The below models were reported. There may be others. Cameras are using the native driver.
AV10225PMIR v65249
AV10225PMTIR-S v65264
AV20175DN v65200
AV12176DN v65200
AV20175DN v65200
AV20185DN v65200
Resolution:
Arecont Vision Technical support has reached out to exacqVision Technical support and has been informed this could be hardware, software or network infrastructure related. They have requested all customers experiencing this issue call them directly (317-845-5710 Option 2) as they will want to perform a remote connection.