Use the following steps to integrate AV Costar Cameras into the Cognyte VMS:
1. After configuring the camera with an IP Address and Password. Start the System Setup Wizard from the Cognyte Control Center.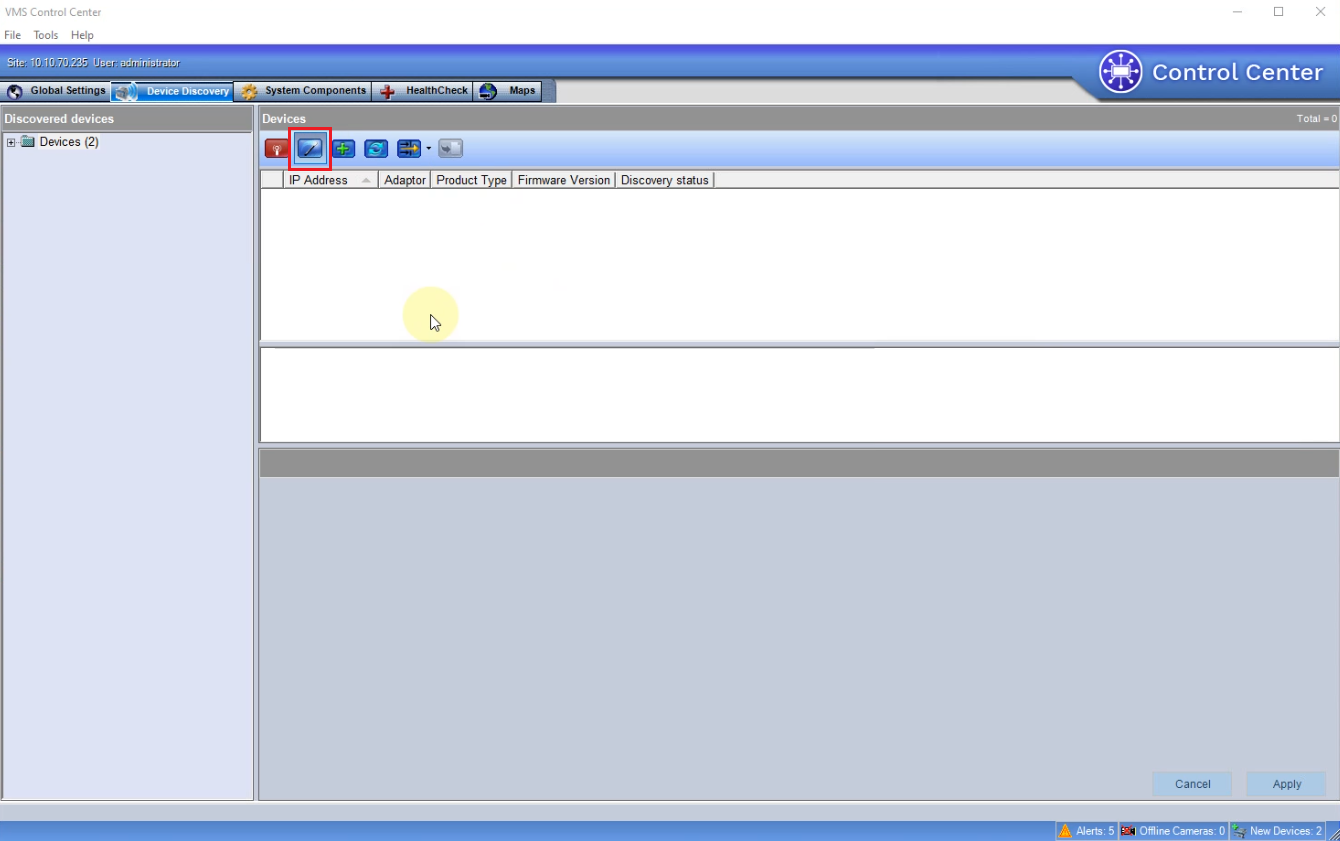 2. Click Next until you can see the Configuration Section for New Components.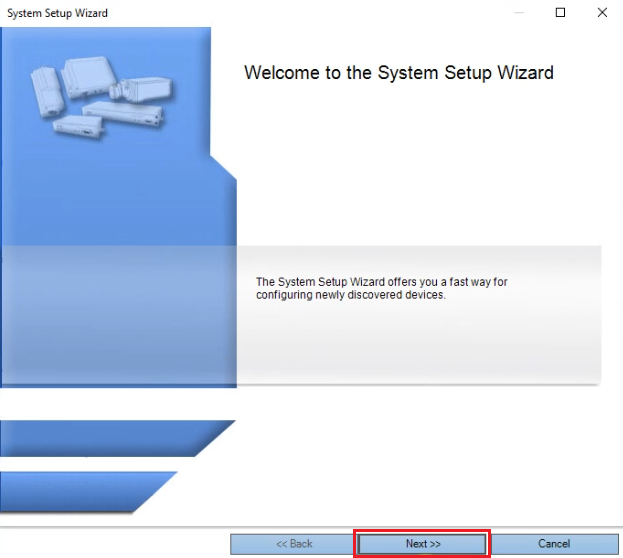 3. Click on the + Icon to add a New Device.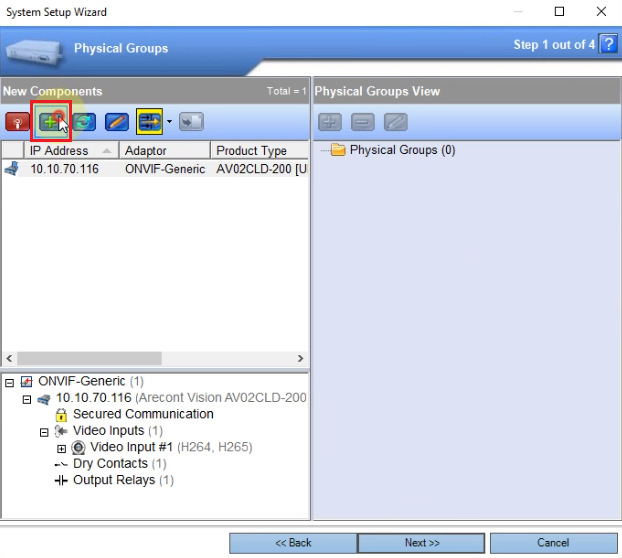 4. Under the ONVIF-Generic Adaptor, configure your IP address settings for discovery and add the Username and Password for the cameras being discovered. Click Discover to start the process.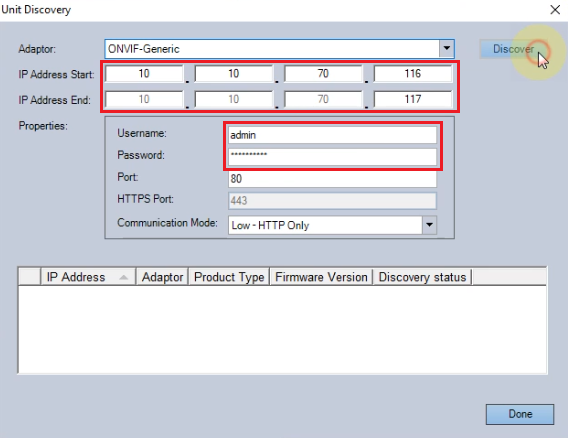 5. Once the Contera cameras have been discovered they will appear in the section below.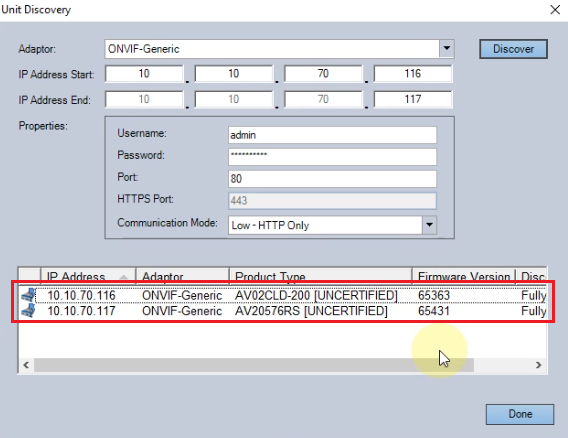 6. Create your new Physical Groups for the new cameras to be associated with, by clicking the + Icon as seen below.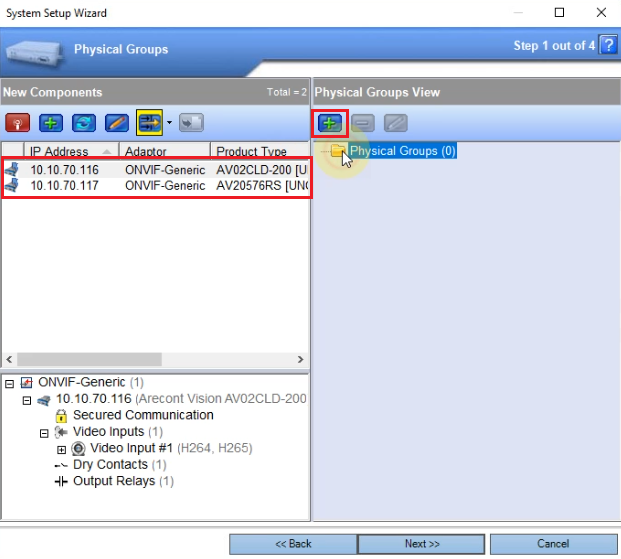 7. Drag and drop the Contera Cameras into the newly created Group under Physical Groups, then Click Next.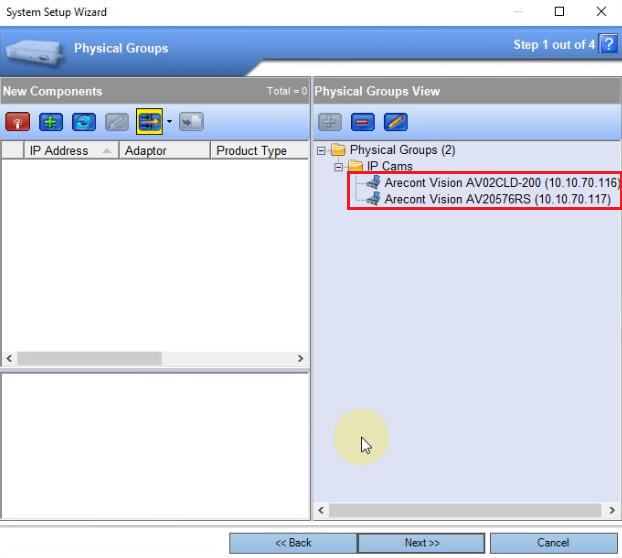 8. Drag and Drop the Arecont Vision Cameras into their Logical Groups and then Click Next.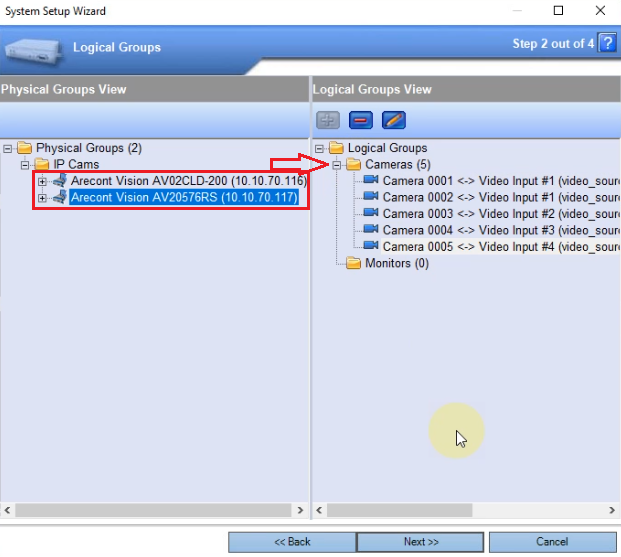 9. Review your System Configurations here and Click Next to complete the integration process.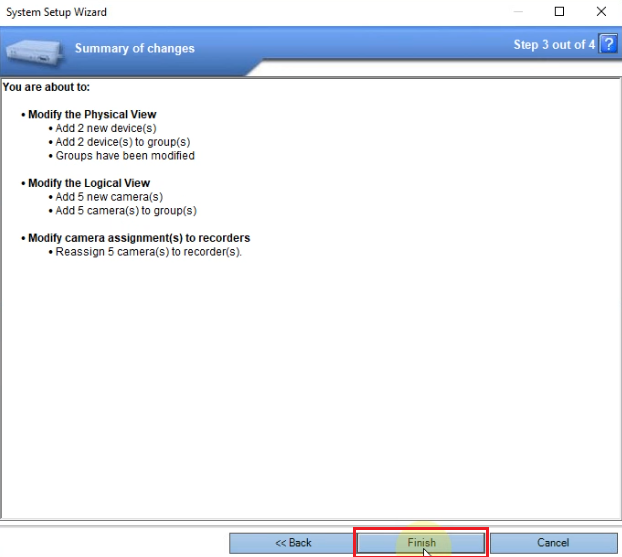 10. Each Camera sensor will be shown under all Cameras in the System Components Tab.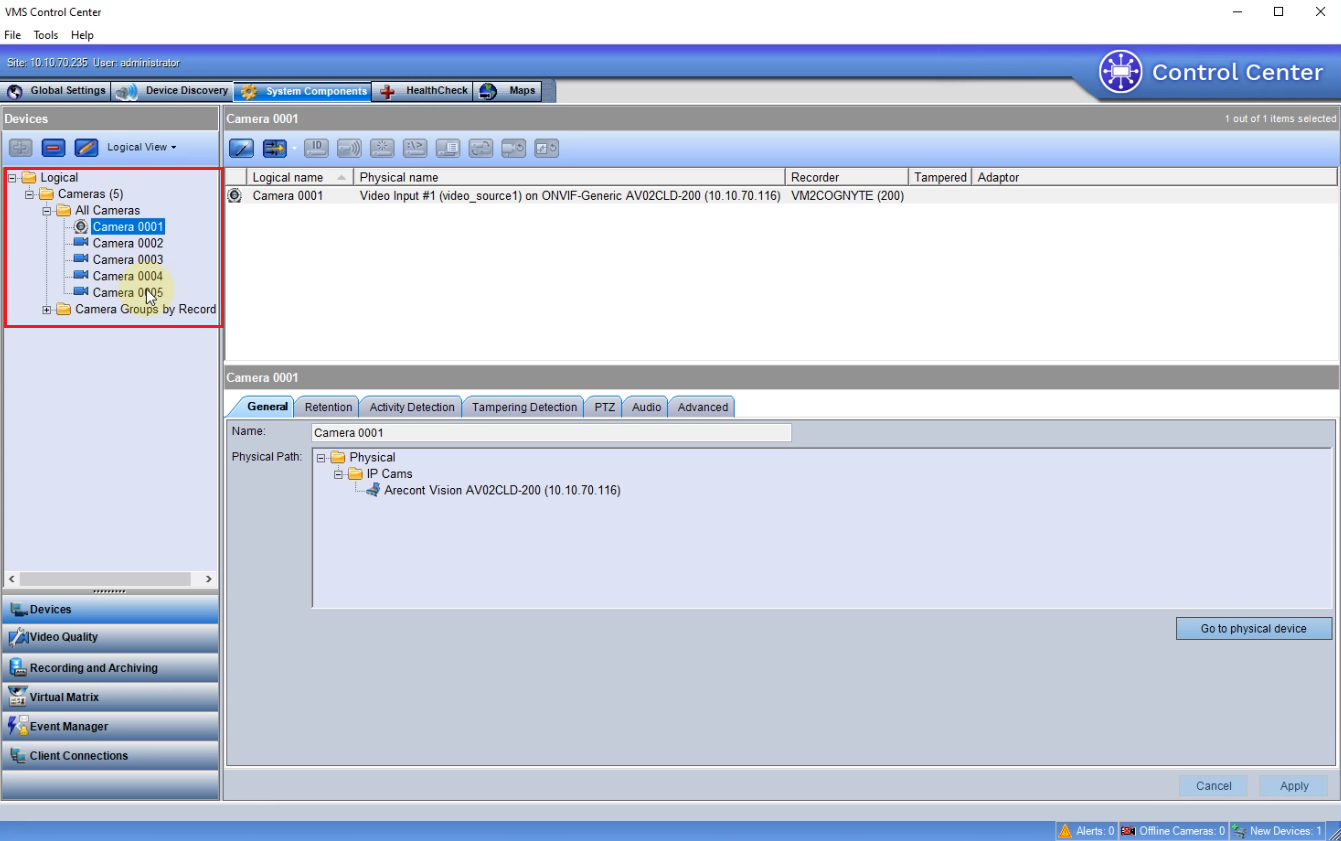 11. Check under System Components for camera Live View and functionality.