Issue:
The web page shows rolling lines in the video as shown below. It is difficult to see in a screenshot but has been highlighted. The web page will clearly show this rolling effect.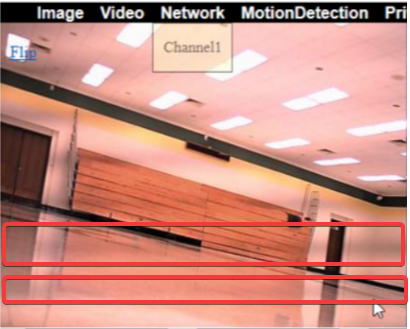 Resolution:
Ensure the camera is on the latest firmware located: www.arecontvision.com
In the camera web page, for each sensor:

Set the Exposure mode to Speed.
Disable Equalize Brightness.
Adjust the individual brightness of each sensor.
The reference channel used (if applicable) may need to be set.
Adjust to 50/60hz as needed.