Important Notes:
Consult with your local/regional agencies regarding audio recording laws specific to your area.
The thin client (Web GUI) does not support audio in Live or Search.
The thick client (https://sales.arecontvision.com/software.php) must be used to hear audio in Live or Search.
Issue:
An integrator needs to setup audio with a Contera system.
Physical Setup:
The equipment used in this example is an AV02CLD-100 with the AV-1AK accessory (sold separately) and a Louroe ASK-4® #300. See the manufacturer's documentation on how to properly wire the equipment.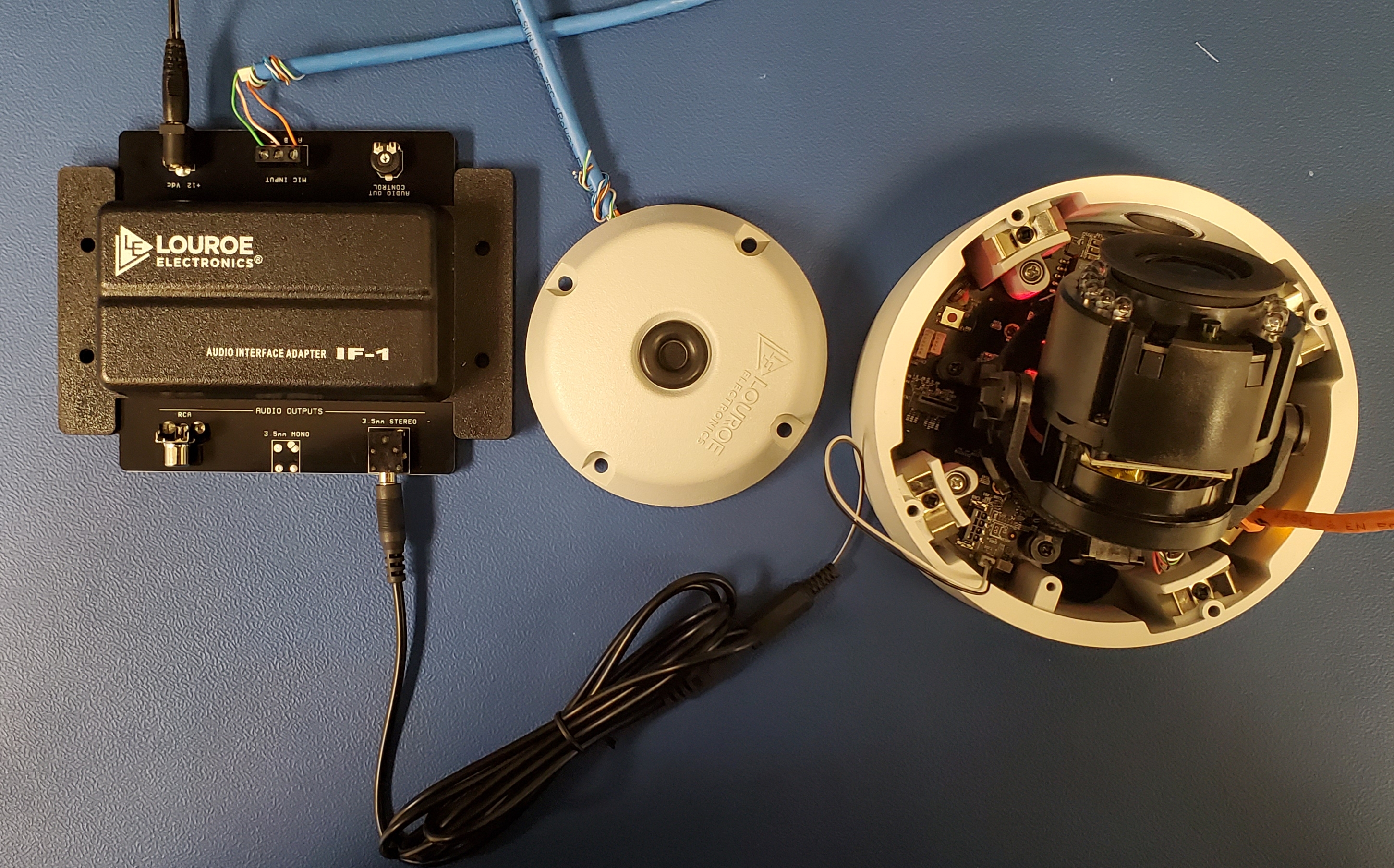 Software Setup:
Enable audio in the camera web interface. Do not proceed until you can hear the audio in the web interface as seen below for Contera VMS.



See the specific camera manufacturer's installation manual on how to do this.

Login to the ConteraVMS.
Click the Setup icon.
Under General Configuration click Cameras and select the camera you need to enable audio on.
Click the Audio tab and put a checkmark next to Enable Audio Recording.




Click Apply then Save.
For the thick client login and pull up the camera in Live or Search.
Right-click on the image and select Audio > Play Audio.

The lower-left corner of the cell will display an audio icon.
You should hear through your speakers.





For iOS or Android, log in to the mobile app and bring up the camera. There will be an audio icon on the lower left. Toggle this on or off to hear audio.