Upon logging into the Setup menu an error is present next to the cameras stating "Unable to record".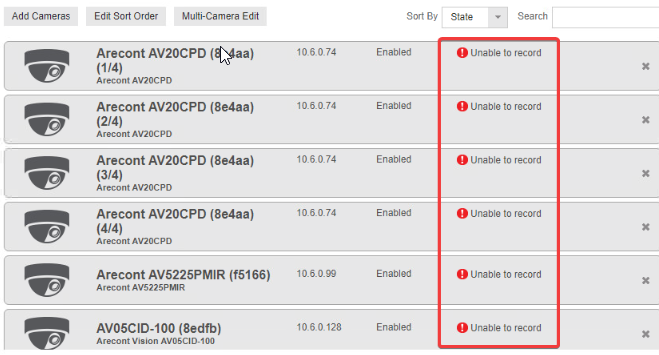 Resolution #1:
Login to the ConteraVMS.
Click Setup > General Configuration > System Settings > Storage > Verify there is a check mark next to the recording volume > Save.




Click Yes to restart services.
Click General Configuration > Cameras and everything should now say Enabled.


Resolution #2:
Delete the camera from Contera.
Use AVIP Utility to factory default the camera (image & network).
Reassign the IP address to the camera.
Rediscover and readd the IP camera in Contera.