When you add an AV product to ExacqVision using the AV driver, the default settings are for 1fps and Constant quality — a Constant Bit Rate (CBR). While this results in a smaller, more consistent bitrate, it also has a detrimental effect on the image quality available from AV cameras.
We recommend changing the fps to max (or your desired framerate) and to change the Rate Control setting from Constant Quality to Maximum Bitrate. See the example in Exacq software below.
Exacq's default maximum bitrate is very high (15000kpbs); we suggest lowering it to 10000 or less. In general try the following settings:
6000kbps for most megapixel cameras
24000 kbps for multisensor cameras (6K per sensor)
10000 kbps for 4K cameras.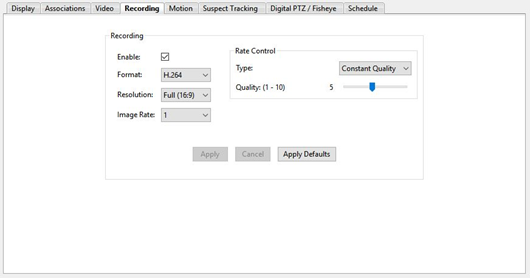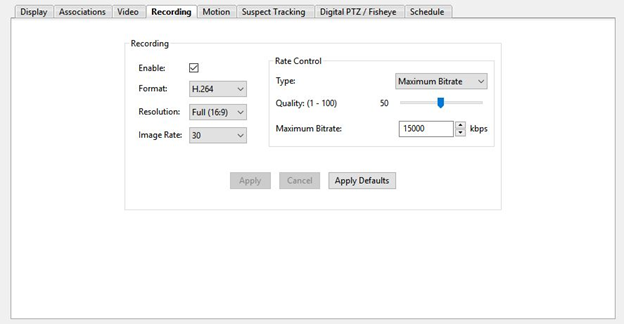 These changes will improve AV image quality and framerate within Exacq software.