Issue: Camera audio needs to be setup.

Environment:
AV02CID-200
AV02CLD-200
AV05CID-200
AV05CLD-200
Note: Audio plugs (Red and Green) on the camera are 3.5 mm plugs (1/8" mono plug) and not RCA plugs.


Physical Setup:
The equipment used in this example is an AV05CID-200 and a Louroe ASK-4® #300. Other -200's will have a similar setup. See the manufacturer's documentation on how to properly wire the equipment. The output will be the red cable on the pigtail.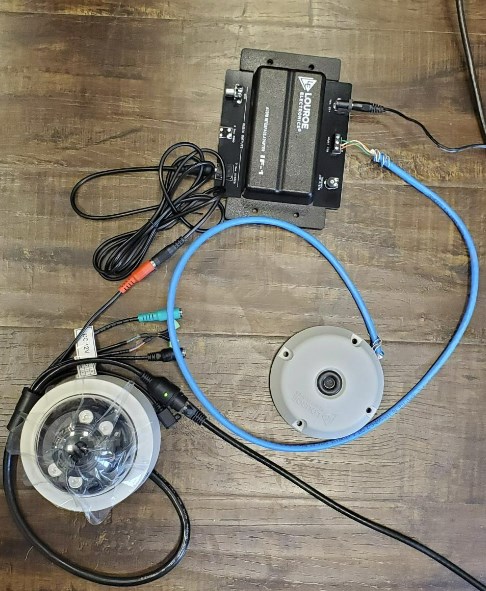 Resolution:
From the camera web page, click the Video and Audio tab. Scroll down to the audio portion and verify the below settings are on.




Launch VLC and click Media then Open Network Stream.
Paste in the following (change the IP address to match your camera) and verify you can hear audio: rtsp://192.168.1.168:554/