Issue: Cameras are displaying symptoms of water damage (complete water intrusion, excessive moisture or condensation).
Resolution:
See the specific product installation manual for installation steps.
NOTE: When mounting the camera outdoors or in a wet environment, use of the supplied rubber gasket (ensure the gasket is seated properly) is recommended.
NOTE: If using the NPT port, always use Teflon tape around the threads to ensure proper sealing.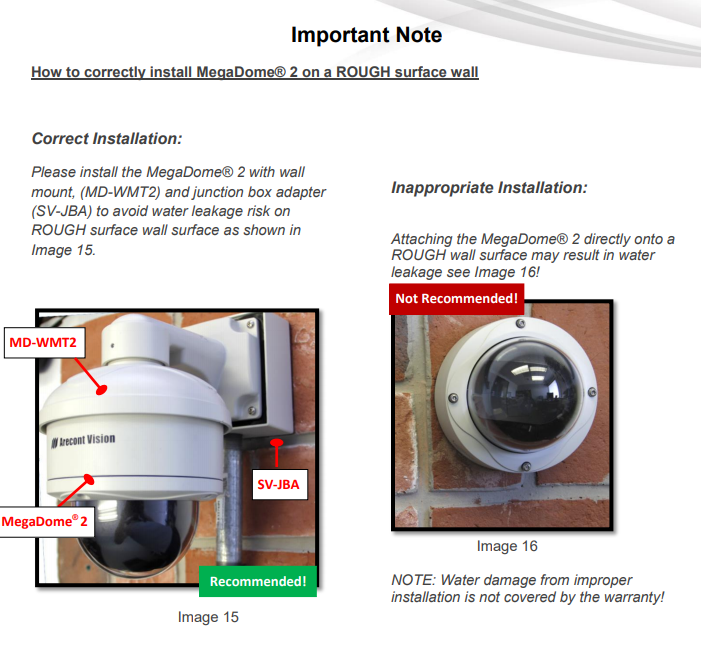 Bullet Camera: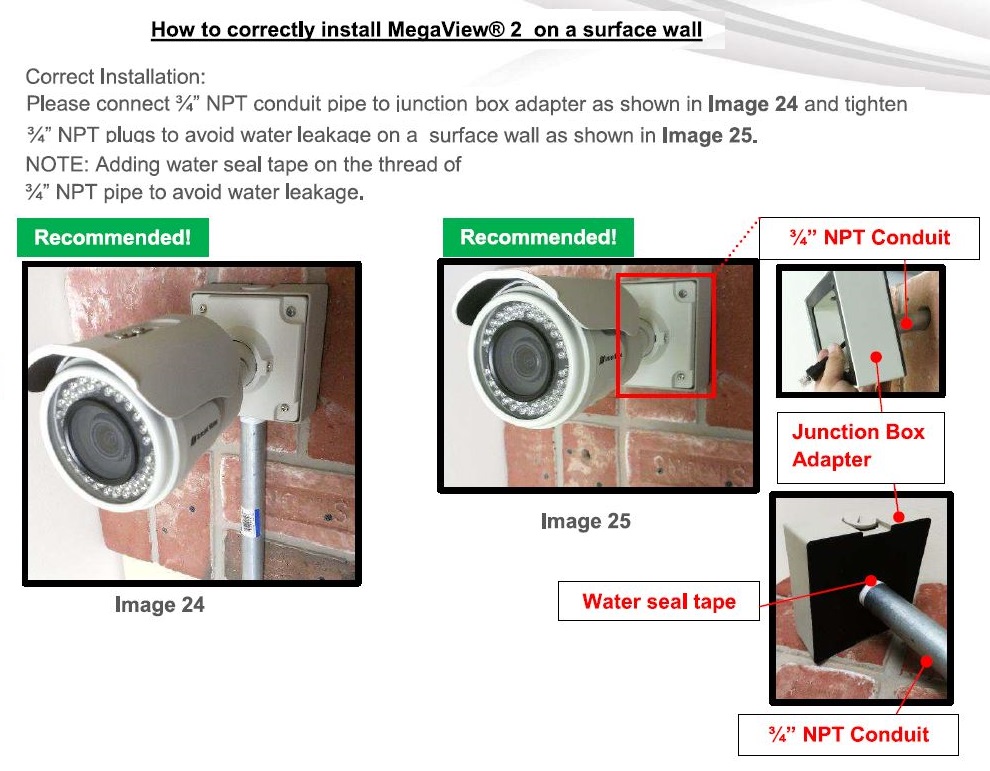 Inappropriate Installation: