Objective
Sync a camera with an NTP server or set time manually.
Procedure
Set the camera's NTP server using:
http://camera_ip/set?ntpserver_ip=xxx.xxx.xxx.xxx
Confirm a camera's NTP server using:
http://camera_ip/get?ntpserver_ip
Set time manually
You can use ONVIF Device Manager to connect to, and set time settings for, a camera.
Download ONVIF Device Manager from: https://sourceforge.net/projects/onvifdm/.
Install and launch the software.
The software will scan the local network for IP cameras. If the device list does not automatically populate, click Refresh.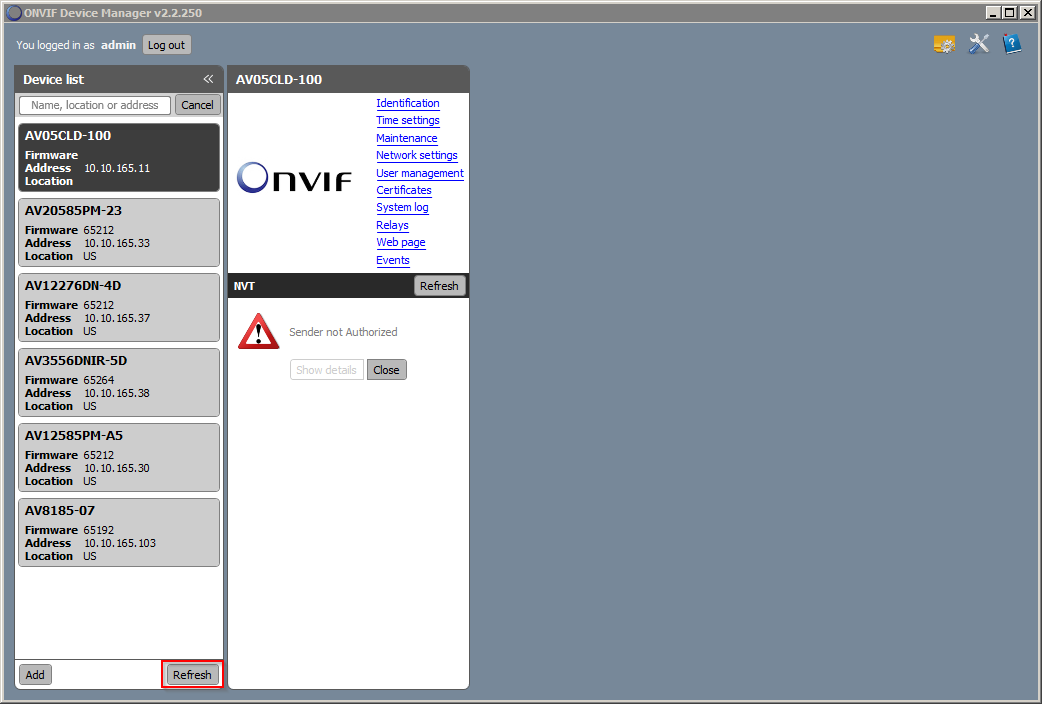 3. Select the camera from the Device List.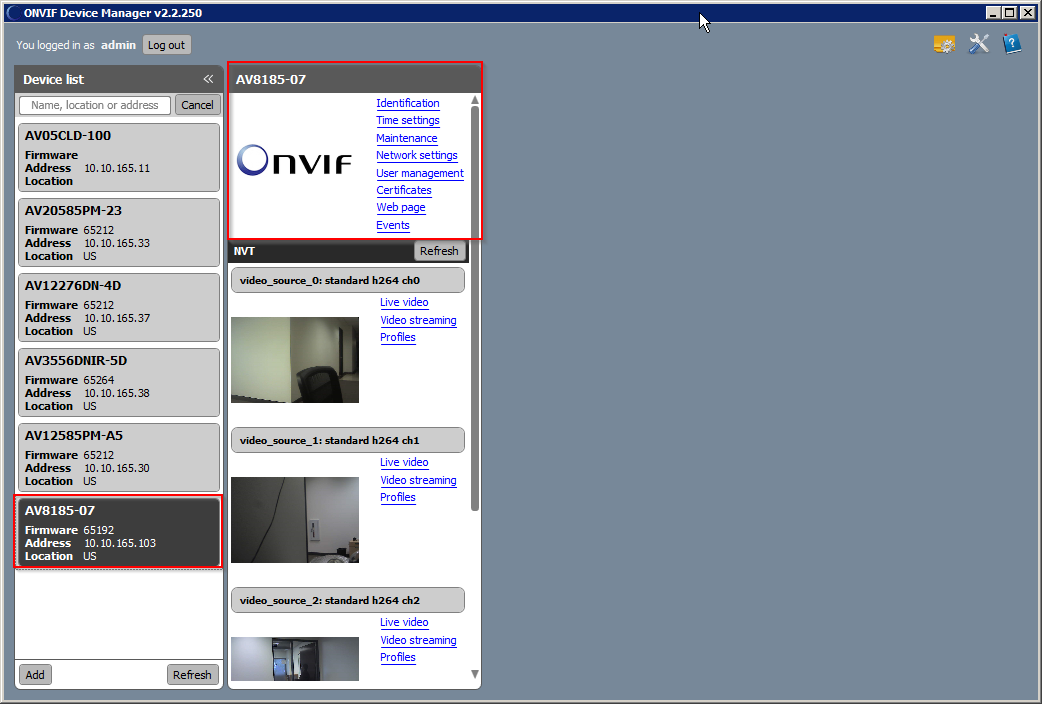 4. Select 'Time settings'. From here, you can adjust the camera's Time and Time zone settings: Synchronize with computer time, Sychronize with NTP server, or Set manually.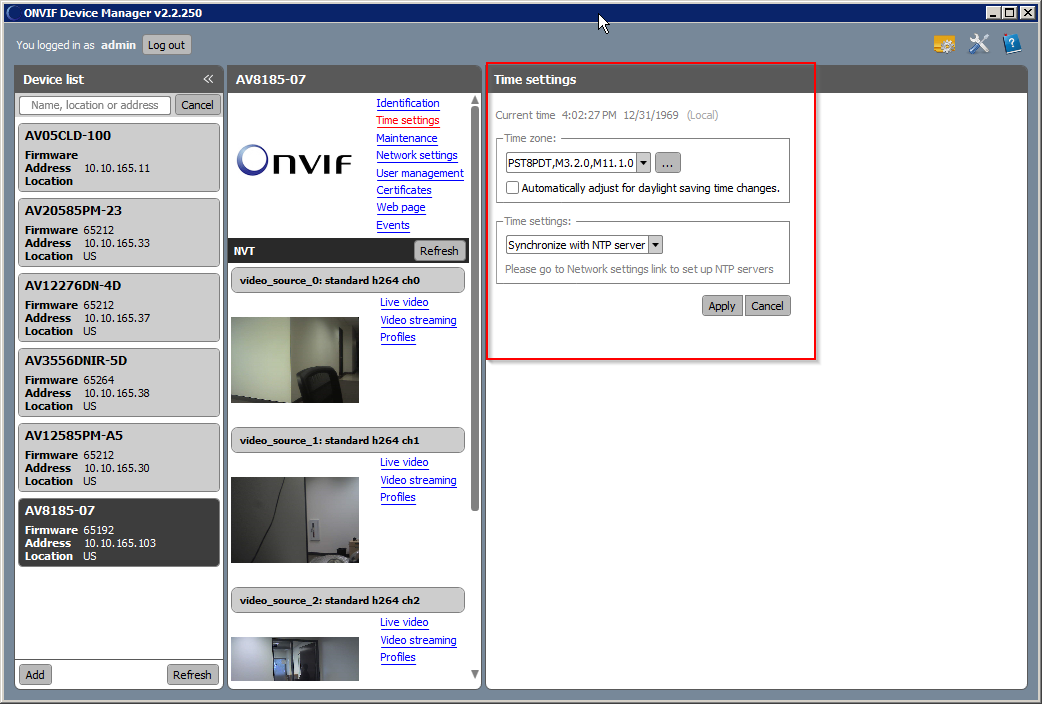 5. If you select "Synchronize with NTP server", enter an address for the NTP server under Network Settings.