Issue:
The AV RS and RSIR cameras come with the Standard Analytics Suite, if Advance Features are needed you must purchase a license and apply it to the camera in order to enable the feature set.

Resolution:
1. Log onto the camera's web interfacee
2. Click on the System Tab
3. Apply your Advance Analytic code in the License section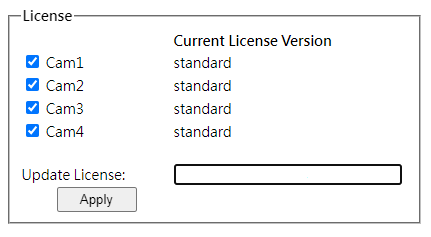 4. Reboot the camera, then log into the Web Interface to check the License Section again to ensure that you have enabled the Advanced features under Current License Version.