Environment:
ConteraVMS (Thick Client software (Contera_VMS_x64_2.6.1.127)
ConteraCMR
Problem:
The recorder added to "Thick Client" shows a "Red" square next to it.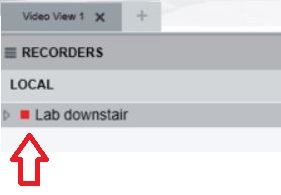 Solution:
Go to the Contera Recorder
Select the "Setup" up Menu (gear icon)

Select System Setting>Local User Tab
Select the user that was entered for the recorder when added to the Thick Client


Confirm a Role was selected.


Open "Thick Client" and confirm a green box next to the recorder name.